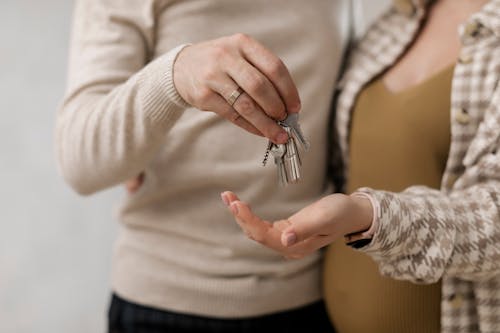 How old must you be to begin investing in real estate?
I work with a lot of young investors, and it is a commonly asked question. I have been investing
in real estate for over 40 years and have worked with over 3,000 other investors. Regardless of
when we started, we all wish we had started earlier. Creating wealth through real estate is a long
game strategy, and the sooner you get stated the greater the benefits.
This is how I taught my four children, now all adults, and successful and active in early
investing. They grew up hearing my stories. While still in high school, I worked with a real
estate investor, as an errand boy / coffee getter, learning the tricks of the trade. I then flipped my
first home at the age of 19. By the age of 26 I was purchasing long-term rentals. Today I have a
well-diversified real estate portfolio. Now my primary focus is buying short-term vacation
rentals. I blend these purchases with my lifestyle, purchasing properties close to my kids and
close to the best activities I enjoy doing (hiking, kayaking, scuba-diving, deep sea fishing,
spearfishing). And this life was all made possible by starting early.
REI Before Mai Tai
"REI Before a Mai Tai" is a phrase that has been often used. It has a double meaning. First is the
goal. Real Estate Investing before you are 21 and old enough to buy a Mai Tai. The second is
prioritizing disciplined Real Estate Investing over entertainment, parties, and drinking Mai Tai's.
In life you can typically get everything you want… on the condition you do it in the right order.
On the condition you start with the disciplined steps of investing.
I am writing this from Wailea,Maui, and will then head out to scuba dive through the underwater caves along the coast atMakenna's Landing. And, as I do play, all my properties are making money. However, I wouldvnever been able to have done this had I started by spending my money on vacations, then tried
investing with what was left over. It is all about focusing first on your long view priorities. It is a
simple principle of delayed gratification.
Below are guidelines to help you start investing early, buying a home before you turn old enough
to drink (well, old enough to drink legally!). And then you a go and do, following all your
dreams and adventures.
Step 1: Get a W-2 Job
After graduating from high school, I intended on taking the world by storm. But then I hit a
roadblock. Money. I had been running side businesses all through school and assumed banks
would willingly shower me with all the money I needed. They didn't. Banks like guarantees, not
speculations. I needed a "grown-up job", which was my word for W-2 income. I didn't like the
idea of working for someone else, but there was no option. Therefore I accepted the short-term
pain for my long-term gain.
Banks need to see the stable work history of a W-2 job. It tells the lender that you have the
reliable steady income to make the payments.
This work history doesn't have to be as long or as high-paying as one might expect. For full time
employment, most lenders only require two pay stubs, which is 30-days, to prove steady income.
On the other hand, part-time or self-employment income require a two-year history to qualify for
a loan.
Once you have established your income, the lender will approve you for payments of 40% of
your gross income to go toward your installment loans. This is why it is important to keep
minimal installment loan debts (car, credit cards).
To calculate the maximum monthly loan payment the lender will allow, take your gross annual
income (before taxes), divide it by 12 (to get your monthly, then multiply by 0.40 (for 40% of
monthly gross income).
For example, if you make $25/hour, that is roughly $52,000/year. $52,000 / 12 = $4,333 per
month. $4,333 x 0.40 = $1,733.
That means you qualify for a maximum monthly payment, including PITI (principle, interest,
taxes, insurance), HOA fees, and mortgage insurance (if applicable).
If you have other outstanding instalment debts, such as credit cards and car loans, that will lower
the amount allowed for the mortgage payment. Any monthly payments on items not associated
with a loan, such as monthly cell phone bills and utility bills, are not factored in the equation.
Productive Action #1: The first step in buying real estate is getting a W-2 job.
Step 2: Build Your Credit Score
The next step in buying your first investment property is having a strong credit score. There are five primary factors that dictate your credit score.
Payment history: This is the most important ingredient in credit scoring. Just one missed
payment can have a negative impact on your score. Your payment history accounts for 35% of
your score.
Amounts owed: This is the amount you owe, compared to your credit limit. The credit bureau
calculates the percentage of your available credit that you have borrowed. Using more than 30%
of your available credit is a negative to creditors. And this factor accounts for 30% of your score.
Length of credit history: The credit bureau wants to see your history of making on-time
payments. This is why I recommend young people get credit card in high school. The longer
your credit history, the better your credit score. This makes up 15% of your total score.
Credit mix: This is harder for young people, but credit bureaus also look for a diverse portfolio
of credit accounts. They like to see a combination of car loans, credit cards, student loans,
mortgages, and other credit products. They are looking to see how well you manage a wide range
of credit products. Since this is difficult for a young person to achieve, it is critical that you
carefully manage the other points. This factor accounts for 10% of your total score.
New credit: This is the number of recently opened credit accounts. The credit bureau gets
nervous when you suddenly start opening new credit accounts, and therefore has a negative
impact on your total score. Therefore, if you need to open new accounts, do it quickly. Do not
wait until a few months before applying for a loan. This accounts for 10% of your total score.
It is important to get credit early and manage those payments correctly. You are asking a bank to
loan you a large sum of money. You need to prove to them that you are responsible and
deserving of the risks they take.
By using all three credit cards every month and paying off the entire balance in full before each
due date, our young person will be well on their way to having a dazzling credit score by age 21.
This will allow them to qualify for the mortgage needed to buy that first property.
Productive Action #2: Get a secured credit card, and then a retail credit card. Use them
responsibly and consistently, and pay them off each month.
Step 3: Savings
The next thing you need is cold hard cash for your down payment. The best strategy for a young
person buying their first property is house hacking. It is the strategy I used for my first five
homes. House hacking is simply living in the home you are buying and renting out the areas you
do not use. My first purchase was a four-unit apartment building, where I lived in one unit and
rented the other three. My second purchase was a large home I was rehabbing, and I rented out
the extra bedrooms.
By living in the home (lenders call this "owner-occupied"), you receive very favorable terms in
interest rates, down payment requirements, and approval conditions. The bottom line is that
lenders know that unexpected financial events happen. They also know that you need a roof
over your head, and therefore will work much harder to keep the home you are living in. This
gives them added confidence in the repayments, and therefore offer lower rates and down
payments.
When you see banks advertise an interest, unless otherwise stated, it is almost always exclusively
for owner occupants. On the down payments, FHA allows for 3 ½% down payment. That is only $7,500 on a $200,000 home. FHA also allows you to finance all your closing costs, therefore the $7,500 is
your total out-of-pocket. And 100% of the down payment can be a gift for a family member.
Conventional loans offer down payments as low at 5% down, which is $10,000 on a $200,000
home.
Productive Action #3: Get a W-2 job, get a side hustle going, spend very little, save a lot.
Conclusion
Can you buy a home by the age of 21? Absolutely. But like everything worth having, it takes
focus and discipline. It takes "REI Before a Mai Tai". The key is in taking a long-game
approach. It requires clarity on where you want to go, and the life you want to live.
Looking back on my life, the only things I missed out on were a few nights of beer and pizza.
And in return, I have the freedom to do what I want, and travel where and when I want.
Travelling to Maui, Australia, or Turks & Cacaos. Competing in marathon, ultra-marathons, and
Ironman's. Donating to causes important to be, like Cancer Free Kids, Ronald McDonald House,
and Make-A-Wish Foundation. And most importantly, spending time with my kids and
grandkids. It is a life worth live, all made possible by starting young in real estate investing.