Central Ohio Real Estate Update: September 2016
---
Central Ohio Housing Market Update
Historically, August marks the end of the prime real estate season. Kids are back in school, cold weather is coming, and most importantly, OSU football is back! However, this year might be different. Over 3,100 homes sold last month in Central Ohio, the most ever for the month of August. In addition, they're selling at record setting speeds. The average home sold in just 34 days last month – nearly 2 weeks faster than this time last year! This trend is due to the home inventory shortage we experienced in the Spring. Unfortunately for some, there weren't many homes for sale during the peak season, which leaves a lot of potential buyers still actively searching for their next house. Even though prices are moving up, home buyers should not be concerned, because inventory is on the rise. Nearly 3,400 new homes came on the market last month, which is sure to satisfy many buyers. We expect this trend to continue through November, so if you're planning to buy a home, but not actively looking, be sure to contact your realtor soon.
For a detailed report on your neighborhood, contact The Alfriend Group today at 
(614) 395-1776
.
---
New Listings
Our newest listing will be coming to the market next month. This New Construction Home will be completed by November 2016. Move in just in time for the Holidays! With 5 Bedrooms, 3 full baths, beautiful hardwood flooring, white trim, a spacious master suite, a 3- car garage, 2-Story Great room, and a large lot in a beautiful section of Jerome Village, this home has everything you and your family will ever need. All in Dublin Schools!
$490,000
5 bedrooms, 3 baths, 3,300 SF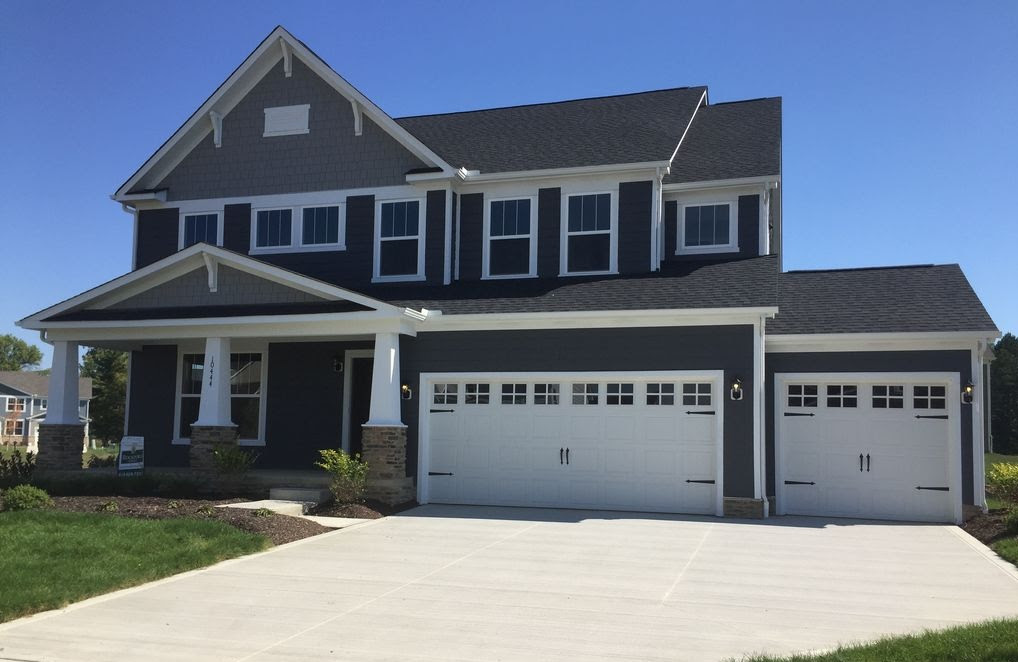 ---
Investment News
4 Reasons Why Now is the Best Time to Invest in Real Estate
People are always looking for great deals on everything they buy, and real estate is one area where you can literally save thousands by buying at the right time. Below are four reasons why Autumn is the best season to find great deals in real estate:
Sellers are Motivated and Willing to Negotiate: Homes still on the market in October are often those that didn't sell during the Spring and Summer. Many sellers may be nervous and are receptive to even the lowest offers made to them. In addition, the average homebuyer does not want to move in the winter and therefore has delayed their home search until the following year. By rule of supply and demand, less buyers means lower prices.
Potential of Rising Interest Rates: The Federal Reserve has discussed raising interest rates for months, and there is a strong possibility the rate increases will begin after this year's election. Higher interest rates mean you can afford less. For investors, this will impact the size or number of properties you are able to own.
Cold Weather Exposes Home Defects: If a furnace is going to go out, it will happen in the Winter. If the home is drafty and needs new insulation, you will know when it's cold outside. These items as well as others are more-easily detected during the Fall and Winter months and can help you decipher between a good property and a bad one.
Ideal Time to Rent: The ideal time to rent a home is February and March, so why is now the best time to purchase? First off, it will most likely take you 2-4 weeks to find the right property. Then, since the new federal lending laws were enacted, it is taking up to 60 days for contracts to close. After closing, it will take you a few weeks to get the property in rentable condition; putting you right in the middle of prime renting season.
If you have any questions regarding real estate investment or property management, call the Alfriend Group today at (614) 395-1776.