The charm of history beckons you from that historic home of your dreams. Intricate trimmings, charming architectural detail, and a story behind the whole thing all make a historic home an alluring package deal for buyers. Before you buy, take a second to think it over. Are there perks to purchasing these prized homes? What about any downsides? Here are some things you may want to know before buying a historic home.
Define the Home
Firstly, double check to truly identify whether or not the home is "historic". You can officially check the historic status of the home with the National Register for Historic Places (NRHP) or a local historic board in your city. The Ohio Department of Natural Resources website explains that properties listed on the NRHP site "include buildings, sites, structures, objects, and districts that are significant in American history, architecture, archaeology, engineering, and culture." Anything from a time period's unique architectural style, to a famous person once living in the home could land a house on the NRHP list.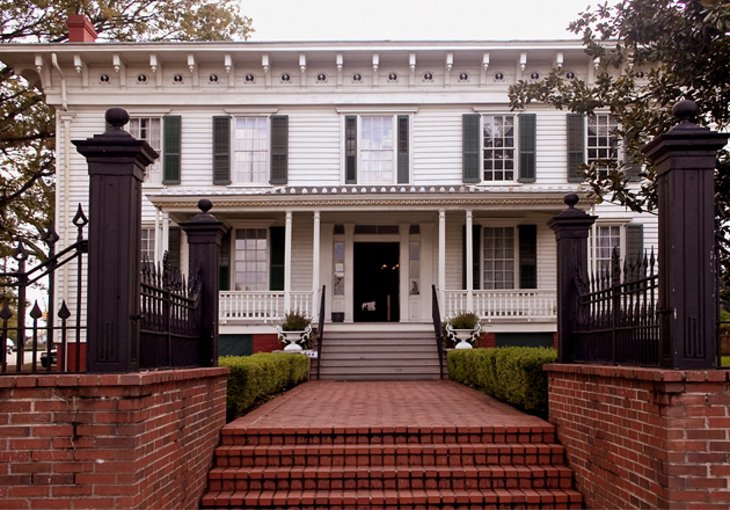 Financial Ups and Downs
There are several county and state governments that offer tax incentives for purchasing one of these homes. The government wants to see these homes preserved and what better way to preserve history than to get a loving home owner residing in it and doin the upkeep. Not all tax incentives are readily available to all historic home purchasers and there may be certain qualifications that must be met first. Also, some loans will offer lower interest rates for historic home buyers. Beyond the potential tax perks, check if the home's neighborhood has tax downsides, such as higher property taxes. Monthly costs could be affected for a historic house too because of the lack of energy efficiency. Research past energy bills to get an idea on how much it will cost to heat and cool the home before you buy, as well as any safety updates or repairs that need to be completed before move-in.
Structural Check
Structural codes and health safety has changed much in the last decade, let alone the last century. A thorough home inspection is a necessity before purchasing one of these beauties. We recommend a home inspector who specializes in historic houses. Beyond the lovely looks could be lurking many issues including asbestos, lead paint, or mold from poor air circulation. Beyond structural problems, there are many restrictions on home improvements. This is because the hope is to preserve the historic integrity of the house in its original form. This means no second stories, no added square footage, and no replacing the windows with energy efficient ones. If for any reason there are significant structural issues in the home, don't be afraid to walk away. Issues in this type of property could end up costing you more than conventional remodels and repairs in a newer home.
You may be just around the corner from purchasing your own historic home. When you are ready, be sure to keep this guide close by, as well as drawing from wisdom of experienced realtors and homeowners to help make an informed decision.  Happy historic home hunting!